You can format huge XML documents without loading it in the XML editor from the built-in File Explorer window. This is helpful if you get large XML data without any formatting and you want to convert it to be readable. The conversion process is streaming the input data and has no size limit.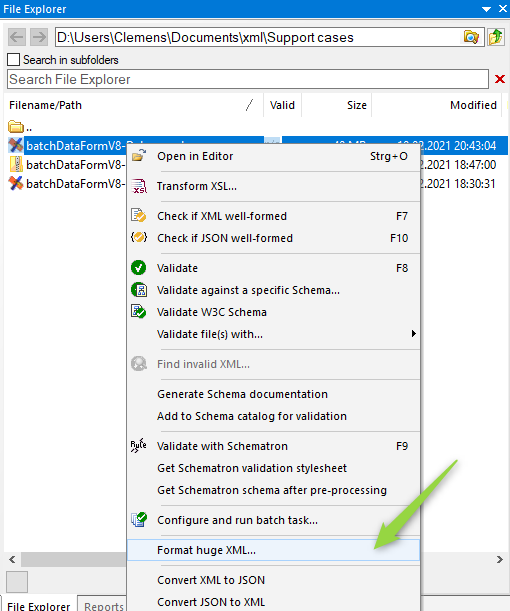 After a while, depending on the size of your data, a copy of the input XML is saved next to the original file. A dialog is displayed to notify you about the successful conversion. Use the Large File window to open the document in the XML editor.
Speaking about large XML data. Did you know that the built-in XML validator is also using a streaming engine and can validate huge documents? The "Validate against a specific Schema" command can apply any W3C schema to your XML data without a permanent assignment.